Hi! My name is Silvy.


I'm a Relationship Coach and Writer.


Over the last 9 years, I have worked with singles and couples using the attachment theory framework to help them create more satisfying relationships.


I've seen over and over again how the lack of awareness of attachment patterns can profoundly hurt relationships.
If you landed here, it's probably because you're deeply frustrated with the dating process and
are struggling to create something different.


Maybe you keep getting drawn to people that don't seem to be as emotionally invested as you.


Maybe you (unintentionally) keep pushing people away when you express your desire for connection.


Maybe you're someone who gets really attached, really fast on dates, and you put potential partners on a pedestal, and you ignore your own needs.


Maybe you aren't connecting with (any) of the people you're going on dates with and you're just not sure WHY!
Maybe you find yourself focusing on people's flaws (instead of their gifts) when all you want is to feel close and connected.
Maybe you're (extremely tired) of wasting time and you just want to figure out how to date more effectively so you can creating more FULFILLING love!
Whatever your situation, I'm glad you're here ... and I understand the frustration that can come with painful dating experiences that keep leading to dead-end scenarios.
Outside of my "professional titles" I'm also just a person who really struggled with dating for 6 years before I met my current partner.


During my dating experiences, I would alternate between being drawn to people who were not as emotionally invested as I was (and would try to convince them to be!)


.. or I would run away from the people who WERE willing to commit!
Phew. What a confusing and painful time that was.
When I learned about attachment theory, I realized that I had some deep fears around commitment that kept coming up for me no matter who I dated.


I also began to clearly see why hard it was sooo hard for me to clearly communicate what my needs were and why my relationships often felt unbalanced and one-sided.


Having clarity about 
those two things alone
helped change the way I related to potential partners and allowed me to (more quickly) walk away from incompatible partners.


Recognizing the patterns that kept me in cycles of pain and disconnection, allowed me to take responsibility and feel empowered.
.. which 
finally
 made room for me to express my needs and create a relationship that felt deeply fulfilling to me.
"Relationship skills are very different than self-development skills."
- Silvy Khoucasian
Here are some other common dating challenges:
- Dating is so damn frustrating!
- Why am I so drawn to emotionally unavailable people?
- Why do 'potentials' go from loving all over me to ghosting me?
- Why is it so easy in the beginning, but then I get overwhelmed?
- Why am I just not clicking with anyone?
- How fast is too fast? (How slow is too slow?)
- Why can't they just be honest about they want (or don't want)?
- When is the right time to set boundaries?
- How can I know when a red flag is (truly) a red flag?
- My expectations are too high (too low)! ... Help!
- What am I doing wrong?
What if you could cut through so much BS quickly figure out whether your "potential match" has genuine potential?
Well, I have good news for you ... YOU CAN!
INTRODUCING: 
EMPOWERED DATING
A 12-Week Online Course
To Help You Create Secure Love
In this dating course, you will learn how to date better, wiser, with more clarity, compassion, and understanding (for both yourself AND the lucky ones who get to date you!) by discovering how the 4 Attachment Styles shape and impact your dating dance.


Knowing your attachment style "tendencies" will help you interrupt painful and disconnecting patterns, and learn instead how to practice more effective, skillful behaviors so that you can (finally!) create the mutually satisfying relationship you want and deserve.
This Course Will Help You Gain ...
- A clear understanding of your attachment style tendencies to (better understand) your inner experience.
- A clear understanding of your past partners' attachment tendencies so that you can (make sense of past relationships) and understand why things didn't work out.
- The ability to recognize sabotaging behaviors you might be doing unconsciously that actually push away love, connection, safety.
- The ability to better assess red flags in a potential partner more quickly.
- The ability to repair early conflicts and disagreements in ways that are mutually respectful and sensitive.
- How to (communicate your needs and desires) more clearly to see if a potential partner is truly willing to show up for you.
- How to (better respond to a potential partner's needs and desires) in more skillful, effective ways that don't leave you feeling resentful and disempowered.
- And many more (eye-opening, heart-opening, insights & practices for dating in ways that deeply satisfy!
Here's What You'll Get:


12 Video Modules – Go on an easy-to-follow, deep dive journey into Attachment Theory, including the strengths and challenges of each attachment style, and more, including:
- What dating looks like with Anxious/Avoidant tendencies (and what to do about it)
- The unique challenges (and gifts!) of each Attachment Style
- Seeing (and calling out!) potential red flags
-How to vet for emotionally available, supportive partners
- How to express your needs & desires (based on attachment tendencies) in effective and inviting ways
- And more ...
3 Bonus Videos – Get support with virtual dating, how to spot "red flags," how to set boundaries early on based on your attachment style tendencies, and additional insights to help you navigate dating successfully.
10 Essential Dating Questions – to ask (in the early dating phase) to help you assess someone's attachment style tendencies, for helpful clarity around whether they genuinely have "potential" for healthy partnership with you.
PLUS ... NO-RISK, NO QUESTIONS ASKED 10-DAY MONEY-BACK GUARANTEE!
"Having Silvy walk through the different attachment styles and the experience of each in such a kind and gentle way has been such a validating and empowering experience. Thank you for giving language to my experience and providing practical tools to identify and express my needs and boundaries in relationship!" - Melissa
"Thank you for this incredible dating course on attachment styles. It has been, and continues to be, so insightful. It is truly life-changing for me." - Jennifer
"The way Silvy presents boundaries, attachment styles, and communication skills has really changed my perspective. I'm making improvements in my life that I didn't know were even possible before." - Chelsea
 Frequently Asked Questions
Do I have lifetime access to the program?
Yes! Once you enroll, you can come back and benefit from all the insights and tools you gain here whenever you want. (this program will even be helpful when you're finally IN the relationship you want).
Is the program only accessible from my computer?
You will be able to access the program from your computer or mobile device, and you'll need wifi/internet access.
What if I am unhappy with the course?
We would never want you to be unhappy. If you are unsatisfied with this course, contact us in the first 10 days and we will give you a full refund.
Is this program only for singles?
Yes, I designed this program was specifically created for singles on their dating journey. If you're in a relationship, I recommend my "Conflict to Connection" 90-Day Couples Coaching Program that offers a variety of practical insights and tools for intimate partners. Learn about that course @ www.bryanreeves.com/90day/
When does the program begin?
As soon as you enroll!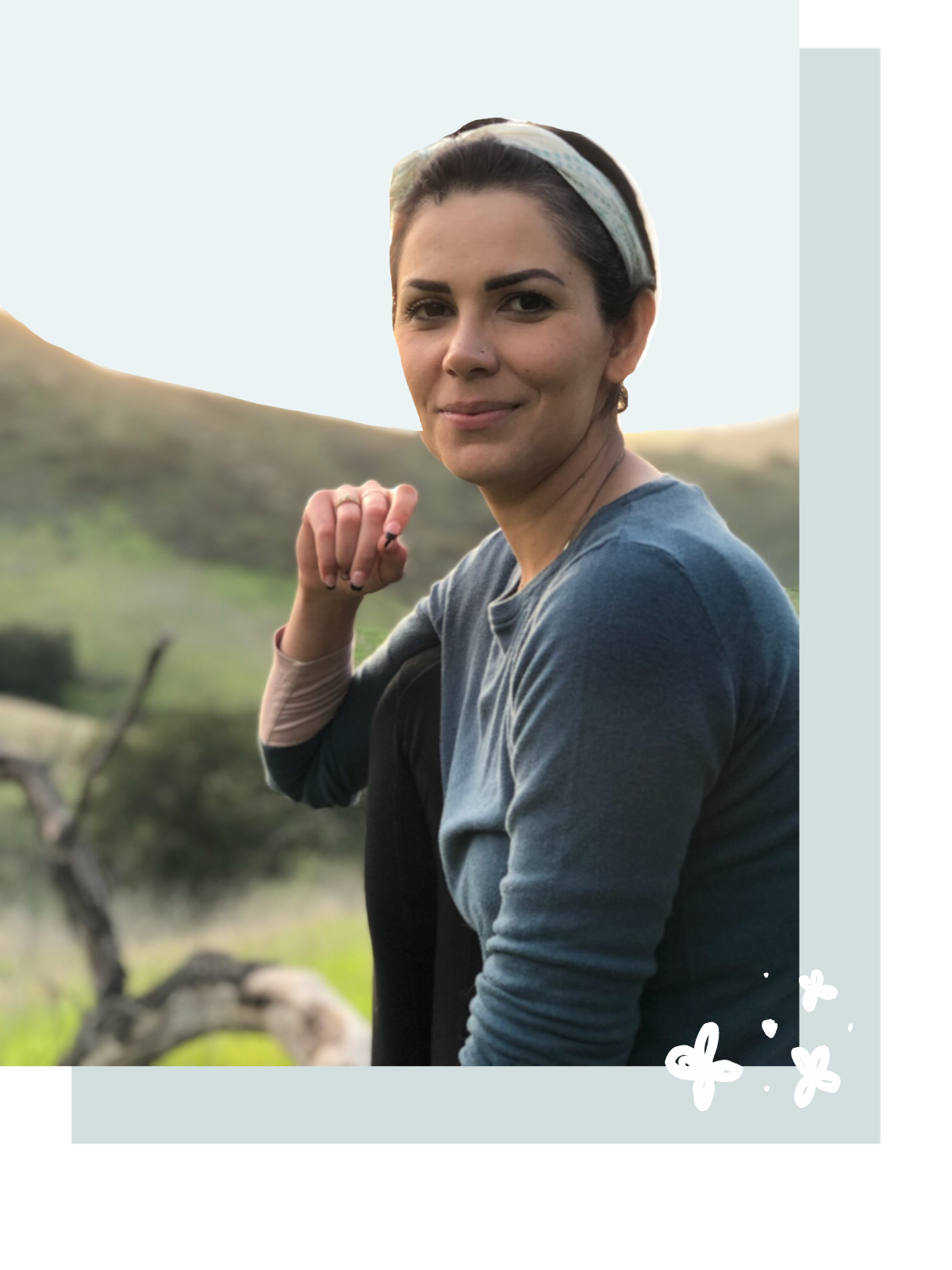 Your Instructor
Silvy Khoucasian, M.A.
Silvy is a Relationship Coach and Writer. Silvy uniquely fuses her knowledge of attachment theory and boundaries to support people in creating fulfilling and reciprocal relationships. Over the last 9 years, Silvy has coached clients all over the world. Silvy has also spends a significant amount time investing in her own healing journey. Silvy deeply values being a compassionate guide and an eternal student.



She has been featured in Buzzfeed, Women's Health, Vogue, Playboy, Allure, and Cosmopolitan magazine. She looks forward to contributing to the global conversation on intimate relationships for
many, many years to come.