An Online Course to help you strengthen your communication and repair skills so that you can feel more empowered and confident in your relationships.
Do you struggle to communicate your needs to your partner?


Do you feel like you push your partner away in the middle of conflict when all you really want is to freaking connect?


Do you feel resistance to drop your guard and your defenses in relationships?
Do you often find yourself wanting to give up and just say F— it to this relationship stuff?
If you can answer YES to any of the above, I am here to help you reframe your upsets and understand what's actually happening INSIDE of YOU so that you can bring your partner closer to you.


I will be offering
research-based practical insights
to help you break through your guards so that you can show your real self to your partner in a safe and caring way.
In order to create and maintain connection, you need to understand what you are doing that is repelling the very love that you want.


You must learn the practical side of what the human defenses are, defenses that exist within ALL of us, so that you can start practicing a new way of communicating.


Once you recognize what your biggest defenses are and learn to own them, you will be amazed at how quickly the energy of your relationships can change.
Put the focus on YOUR growth, and your partner can't help but respond differently to those changes.


And if your partner doesn't meet you in that growth, or isn't willing to try, then at least you can
feel more
confident and clear if you do choose to walk away.


Once you understand what's happening inside of you, and share from that space, you will see much more clearly and your self-esteem will sky rocket in relationships!
You can do this!


You can have deeply loving and caring relationships!
You can learn simple and practical practices that can help you create the love that you want!


You can change your approach and look at your partner (and yourself) in a much more compassionate way!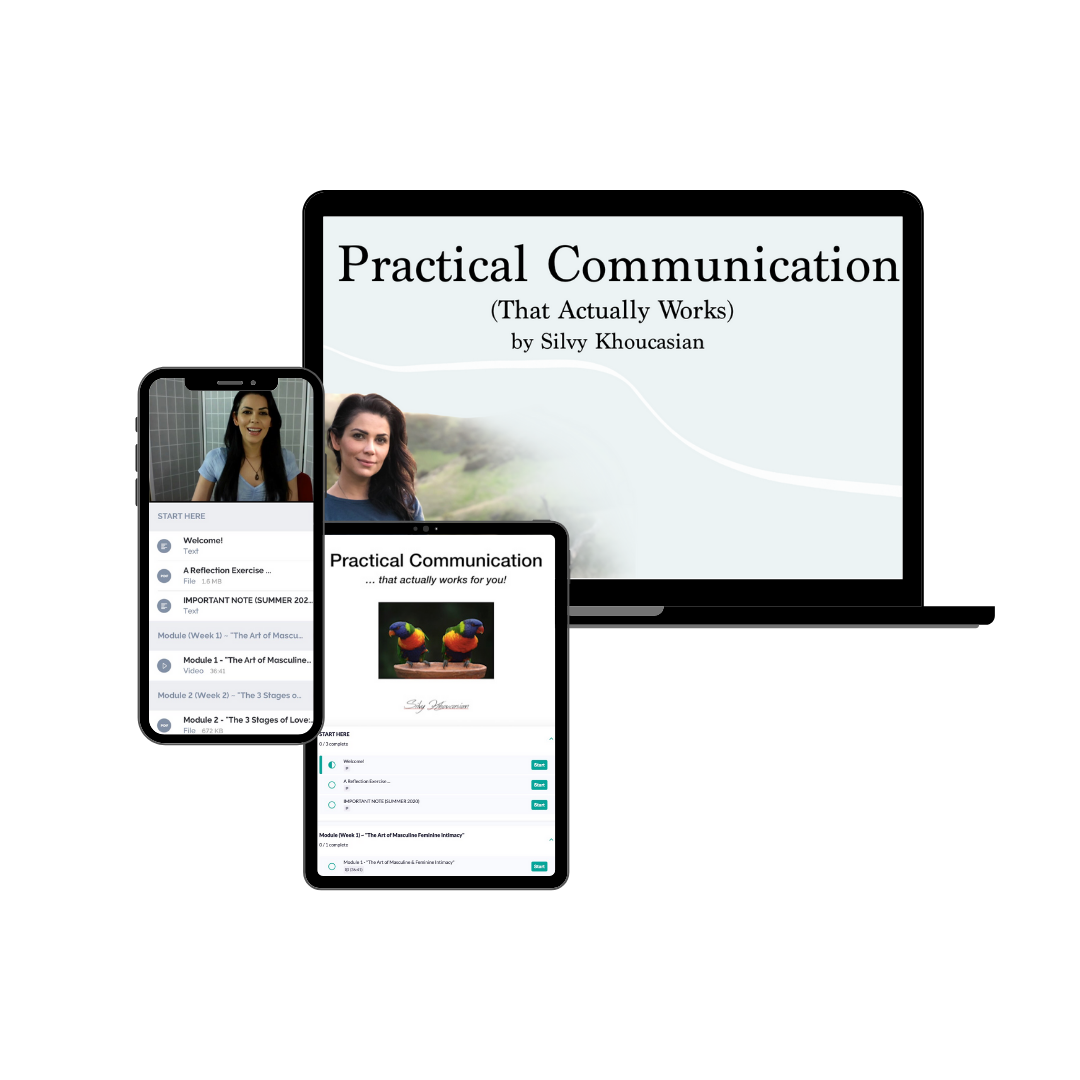 *
Communicate what's hurting you
(without blaming) your partner.
*
Recognize what your biggest defenses are
in relationships and how to quickly move through them.
*
Own your flaws
in a way that brings your partner closer to you.
*Get why
confident people
are just people that can
own their insecurities
in a deeply self-loving way.
*
Put practical practices in place
right so that you can start growing your conflict muscle right away.


TESTIMONIAL
"This program is everything and more. If you are looking to better communicate with your partner or loved ones, you need to get this course. My partner has definitely seen the changes in our communication!" - Jacqueline
TESTIMONIAL


"I purchased the communications course ten days ago. I have listened to it 7-8 times now, and continue to receive so much insight with each listen. It has shifted so much for me in the last few weeks. It's very practical and beautifully crafted." - Danielle K
 Frequently Asked Questions
Do I have lifetime access to the program?


Yes! Once you enroll, you can come back and benefit from all the insights and tools you gain here whenever you want. (this program will even be helpful when you're finally IN the relationship you want).


Is the program only accessible from my computer?


You will be able to access the program from your computer or mobile device, and you'll need wifi/internet access.


What if I am unhappy with the course?


Due to the immediate and downloadable nature of the course, refunds will not be offered for the course. If you are not satisfied with the purchase, please contact us within 10 days of purchase and we'll happily offer you access to a different course that matches the original price you paid. 


Is this program only for singles?


Yes, I designed this program was specifically created for singles on their dating journey. If you're in a relationship, I recommend my "Conflict to Connection" 90-Day Couples Coaching Program that offers a variety of practical insights and tools for intimate partners. Learn about that course @ www.bryanreeves.com/90day/


When does the program begin?


As soon as you enroll!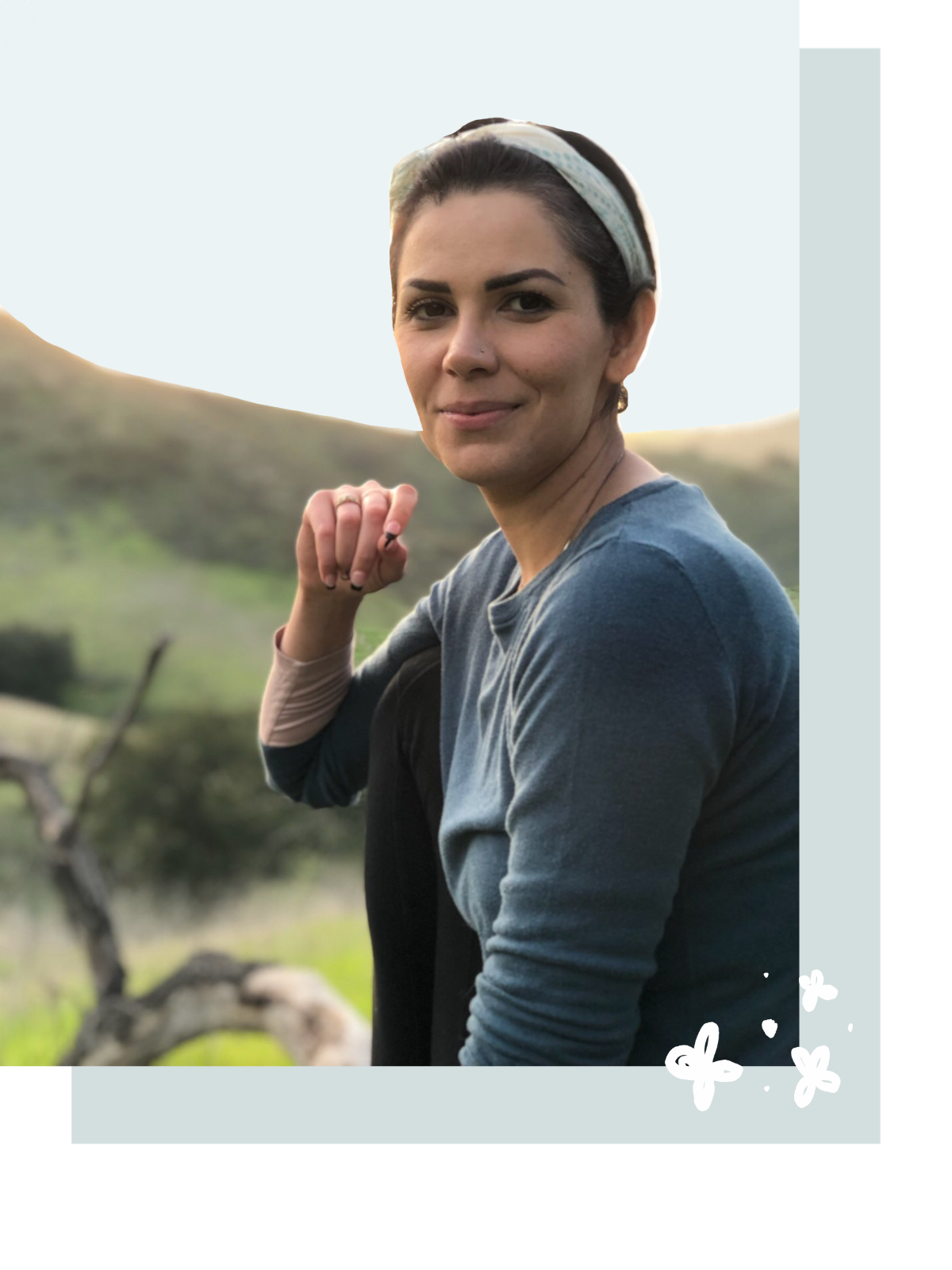 Hi! I'm Silvy Khoucasian. I'm a Relationship Coach who struggled to communicate for years in my relationships. I was critical, guarded, and approached my partners in blaming ways that continuously led to disconnection and pain. My critical approach was creating my biggest fear in relationships - partners who couldn't be present for my emotions!


Learning to change my approach from that awful critical space to a deeply caring and genuine approach made the biggest difference. I now have the tools that I am about to teach you in this program. Tools that will help you quickly identify what might be pushing your loved ones away, so that you can quickly repair and return to feeling connected again.